AUCTION FINDS OF THE WEEK- JUNE 28TH: ATTRACTIVE & PRACTICAL FURNISHINGS AT THE DOYLE HOME SALE
by Kelly Keating on 06/28/16
Welcome back to Auction Finds of the Week from The Antique Flâneur. This week's auction finds looks at 6 furnishings being auctioned off at the Doyle Home Sale on 29 June 2016 in New York City. The Doyle Home Sale is similar to a large estate sale which is filled with all types of objects: artwork, furniture, ceramics, glass, metals and so on at usually good prices. In the sale there is a mix of period pieces and many items in the style of or style. Always remember when you look at a lot described as for example in the style of Louis XVI or Regency style it was not made in the 18th century during the reign of the Bourbon king or during the time of George III. Rather items listed in that manner have been made at a later date. Now, let's check out the furnishings from the Doyle auction.
The first find this week is lot 23, a sculpture entitled Monkey Wood by the Ukrainian artist Joseph Constant (1892-1969) with a pre-sale estimate of $700-1,000. The piece is 13" tall without the wooden base. The listing does not indicate when the sculpture was made, but my guess is that it is from the 1920's or 30's, since the monkey has a vaguely Art Deco feel in the simplification of its form. It is the composition of the monkey that I find most appealing and I could see it on a sideboard or on one end of a mantelpiece.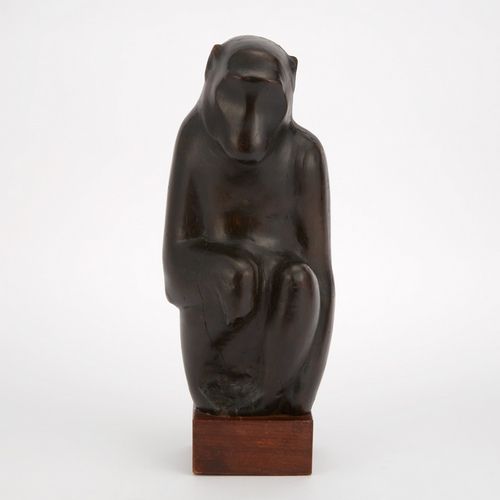 The second discovery this week is lot 197, a Regency style mahogany three-tier etagere on brass casters with a pre-sale estimate of $300-500. The etagere measures 36" high x 23.75" wide x 15.75" deep. With these measurements this piece of furniture could be tucked in anywhere and with 3 shelves it is quite functional. Use it as a side table with a lamp in the living room. Or put it in the bathroom stacked with nice, fluffy tiles. This piece has a myriad of uses while still maintaining an attractive look.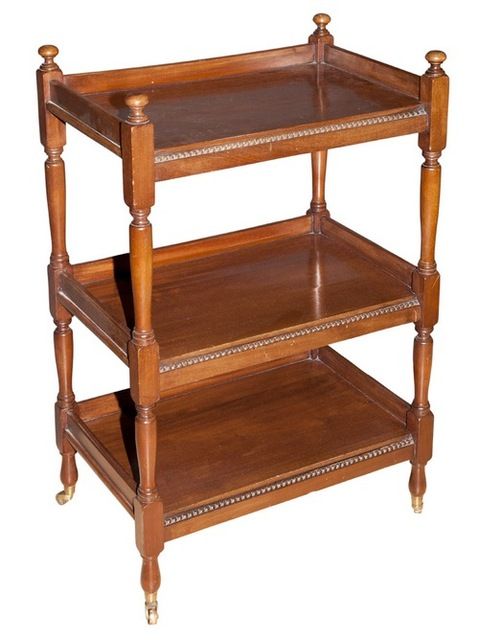 Do you need some stylish storage in your home that is more than just merely functional and utilitarian looking, but full of warmth and charm? Lot 215 is an American sponge painted blanket chest standing on turned legs with a pre-sale estimate of $400-600. It must be either 19th or early 20th century in date. It has a lovely subtle reddish patina that would look wonderful in a bedroom to store pillows or blankets. The chest measures 49.5" wide, so it has ample room. Style and function together.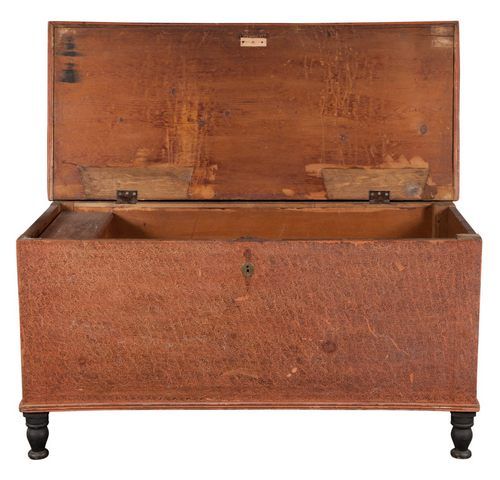 The fourth treasure this week is lot 216, a Dodie Thayer and other makers cabbage form pottery dinner service consisting of 125 pieces with a pre-sale estimate of $2,000-3,000. What an incredibly wacky dinner service, but still possessing wonderful color and form. In a large kitchen a Welsh cupboard filled with this service would be quite striking!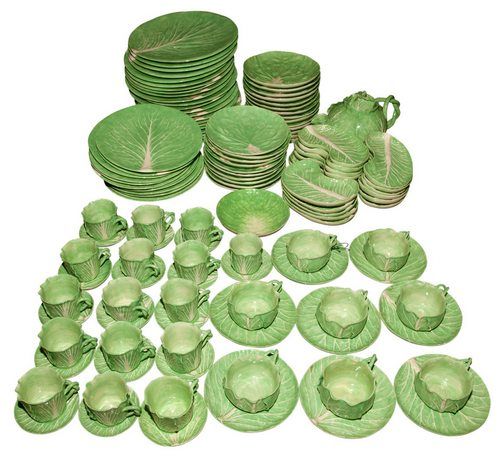 The fifth find this week is lot 224, a French Provincial style pine farm table with a pre-sale estimate of $1,200-1,800. The table is a nice, big size, measuring 29.5" high x 7' wide x 34" deep. It looks to have a nice patina. The cabriole legs and undulating apron work well together and are quite pleasing to the eye.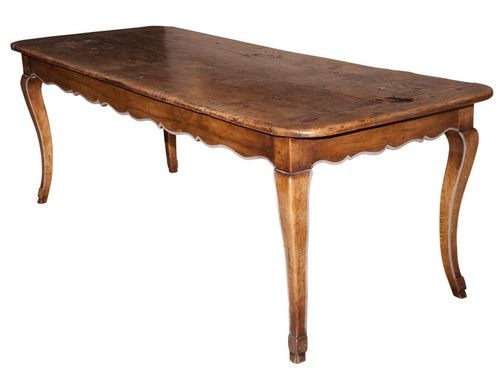 The next discovery this week is lot 255 most likely a late 19th century Aesthetic Movement side table with a bamboo base and a lacquered top decorated with 2 orange birds in flight amongst foliage against a black ground. The table has a pre-sale estimate of $200-300. It measures 27" high and the top is 23" square. Very decorative, the table would work well holding a metallic lamp in a living room perhaps.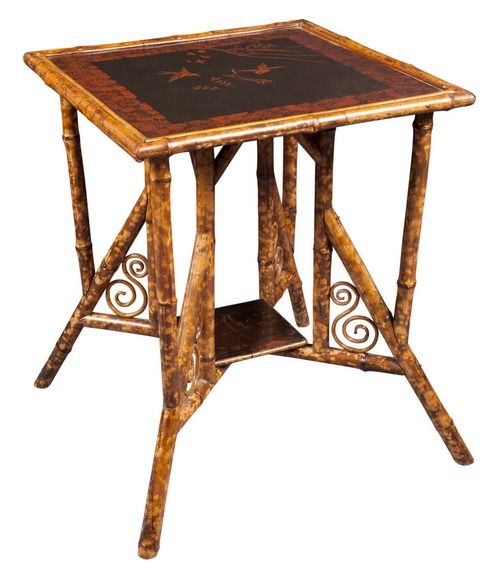 The final find this week is lot 300 an Empire mahogany vide poche with a pre-sale estimate of $600-800. A vide poche is basically an empty container placed near the door to hold the contents of an individual's pockets when they arrive home. A vide poche can take many forms and this Empire mahogany example is particularly stylish with the large tray top to hold keys, mail etc. The tray is over 2 drawers and the whole is on X-shaped legs with a stretcher between them. The piece measures 28" high x 19" wide x 13" deep. It's small size makes it perfect to be tucked into a foyer or entrance way to perform its duty.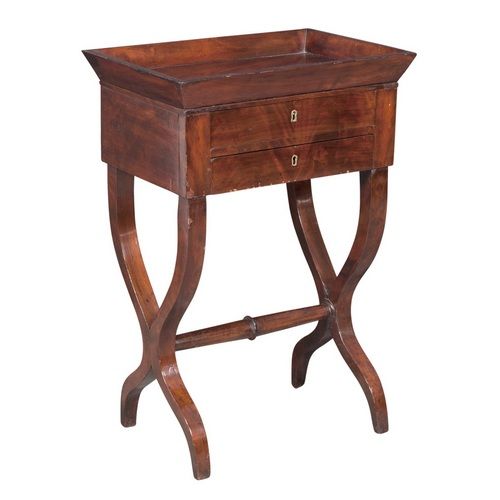 I hope you enjoyed this
Auction Finds of the Week
. Attractive, stylish and functional furnishings can be found at many auction houses that hold estate sale style sales just like the Doyle Home Sale. If you are looking for a decorative object or a functional and pleasing piece of furniture, I can help you find it. Check out the
Services
page on my website to see how I work with clients in helping them find a unique and special object for their home.
I am also an accredited appraiser in silver with the Appraisers Association of America. I am USPAP compliant and can meet all your appraisal needs. Again take a look at the
Services
page on my website to see how I perform appraisals and work with clients.
Until next time,
Kelly T Keating